There's not much news to report either in the MMO space or in the realm of Dragon*Con news.  I will, however, try to give you guys a general sense of where things are.
Our schedule for next year is pretty much done.  There are a few variables left to figure out, and we still need to lock down our guests for next year.  We have a pretty good idea of who they will be, but there might be a last minute surprise addition, you never know.
We also have a pretty good idea of who is interested in sponsoring our track for next year. (More to come on that once it is official.)
So basically, the only things left to do is figure out how many staff we'll need and bring them up to speed.  We also need to get our signage designed for next year as well as come up with our trivia and other contests.  Since this is November, and we usually don't start that stuff until July or August, I'm thinking it's going to be a fairly quiet year for the DC*MMO staff.
That means we'll have more time to actually PLAY MMOs!!!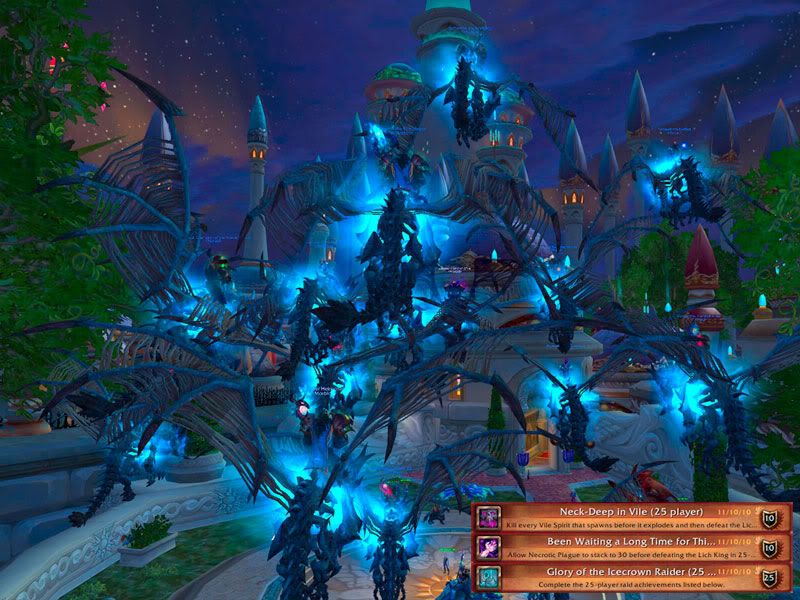 Got my 25-man Icecrown Citadel drake this week.
Downed Heroic Sindragosa and Heroic Professor Putricide last week.  Next stop, Heroic Lich King!
By the way, my guild is still recruiting. =)  Drop me a line if you're interested.